Lei Yuanjiang, vice chairman of the provincial CPPCC, led a team to visit Baotai Group
Time:2019/7/9 16:10:07 Source: View Rate:
Summary:Lei Yuanjiang, vice chairman of the provincial CPPCC, led a team to visit Baotai Group
On July 9, 2019, Lei Yuanjiang, vice chairman of the Provincial CPPCC and chairman of the Provincial Federation of Industry and Commerce, led a team to visit Jiangxi Baotai Group, vice chairman of the CPPCC, chairman of the Municipal Federation of Industry and Commerce, Wu Quanshui, and director of the Municipal Forestry Bureau. Hu Bin, District Party Secretary Lu Wenge, member of the Standing Committee of the District Party Committee, member of the Party Committee of the District Government Cai Lixin, Vice Chairman of the District Political Consultative Conference, Chairman of the District Federation of Industry and Commerce Chen Liping, Director of the Management Committee of Yujiang Industrial Park Wang Huaming, Director of the District Forestry Bureau Li Bingxiang and other accompanying visits . Peng Bingfeng, vice president of Jiangxi Baotai Group, visited the team.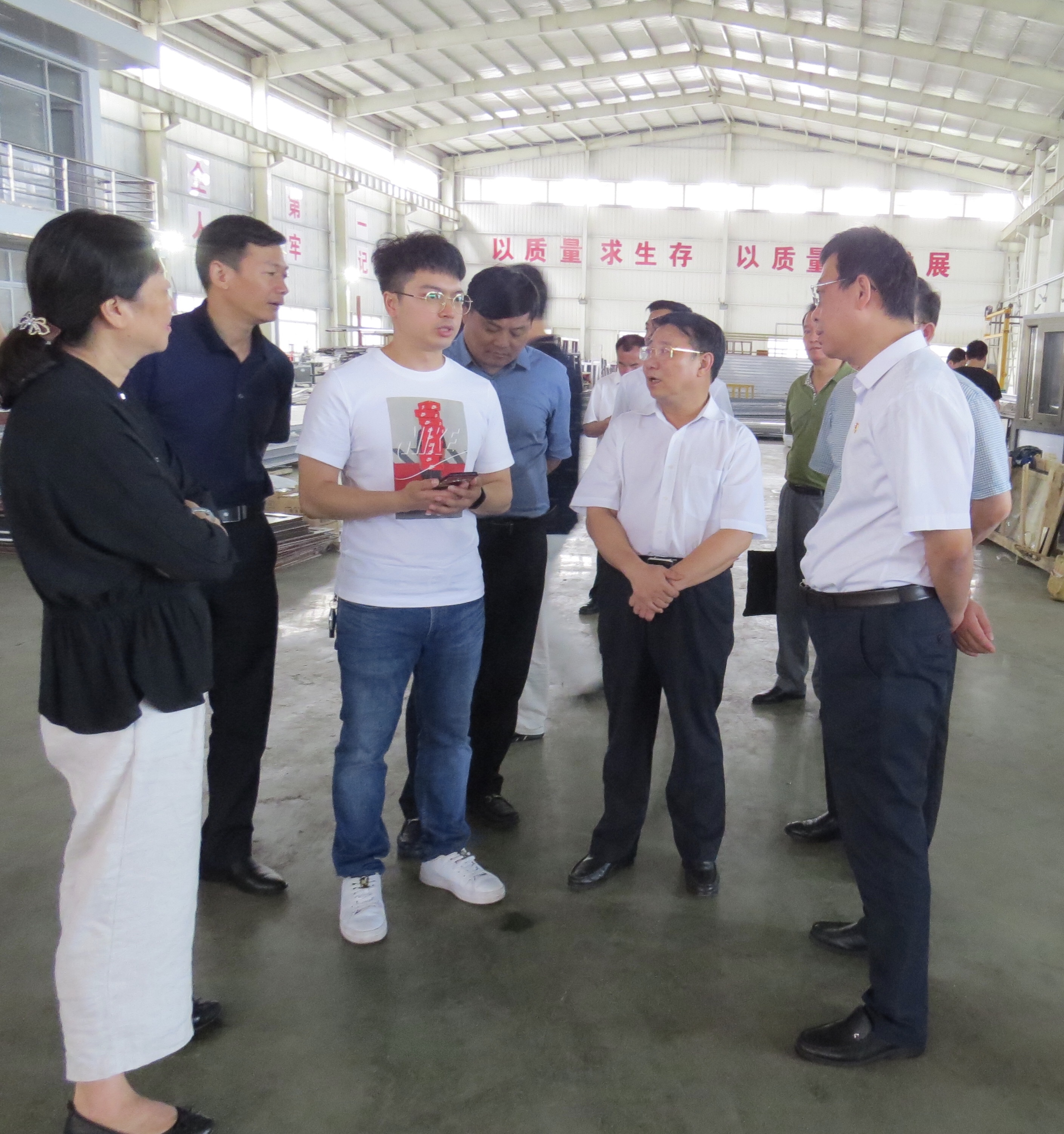 Peng Bingfeng, Vice President of Baotai Group, introduced the development of Baotai Group in detail during the reception process. In recent years, the company has invested in automated production lines, smart equipment, and Internet of Things applications. The comprehensive recycling of recycled metals such as copper, aluminum and scrap is among the best in China. The price of aluminum alloy ingots has become the industry benchmark. Every step of the company's progress has laid a solid foundation, and its pace is steady and strong.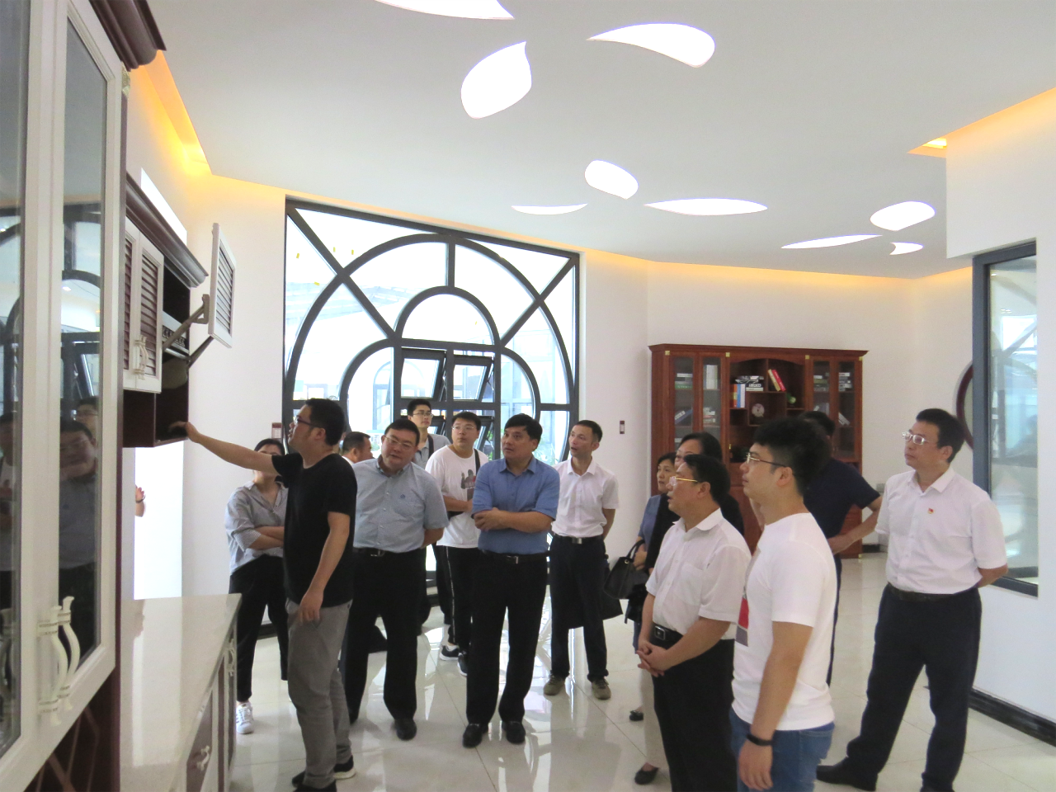 Intelligent all-aluminum home as a product for the end consumer, President Lei Yuanjiang and his entourage experience, IoT smart doors and windows, all-aluminum smart cabinets and other products have been well received, all aluminum bookcases, pavilions The imitation wood grain craft of the sun room is also pure. Chairman Lei Yuanjiang said that he is very optimistic about the advancement of all-aluminum households. He hopes that enterprises will increase their propaganda and open up a new trend in the domestic all-aluminum household market.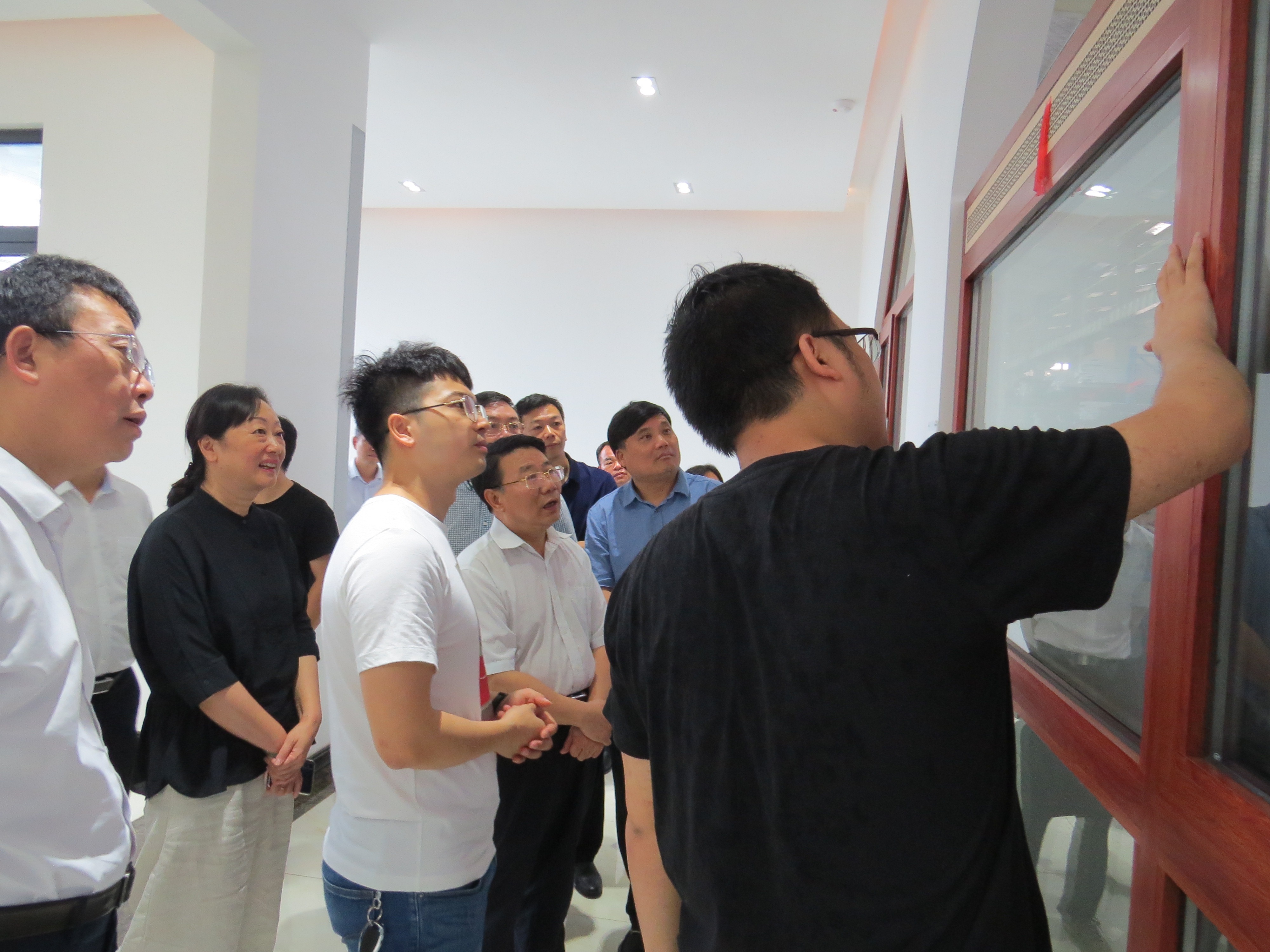 During the visit, Chairman Lei Yuanjiang understands the problems encountered in the development of the company, patiently explains the problems, analyzes the problems, proposes solutions, and assigns the leaders to assist the enterprises in solving problems. Solve problems.
Keywords in this article:

Editor:
Copyright:http://www.baotaigroup.com.cn/Please indicate the source