Peng Baotai won Innovation Entrepreneur Award of China Renewable Resources Alliance
Time:2019/6/17 11:11:22 Source: View Rate:
Summary:Peng Baotai won Innovation Entrepreneur Award of China Renewable Resources Alliance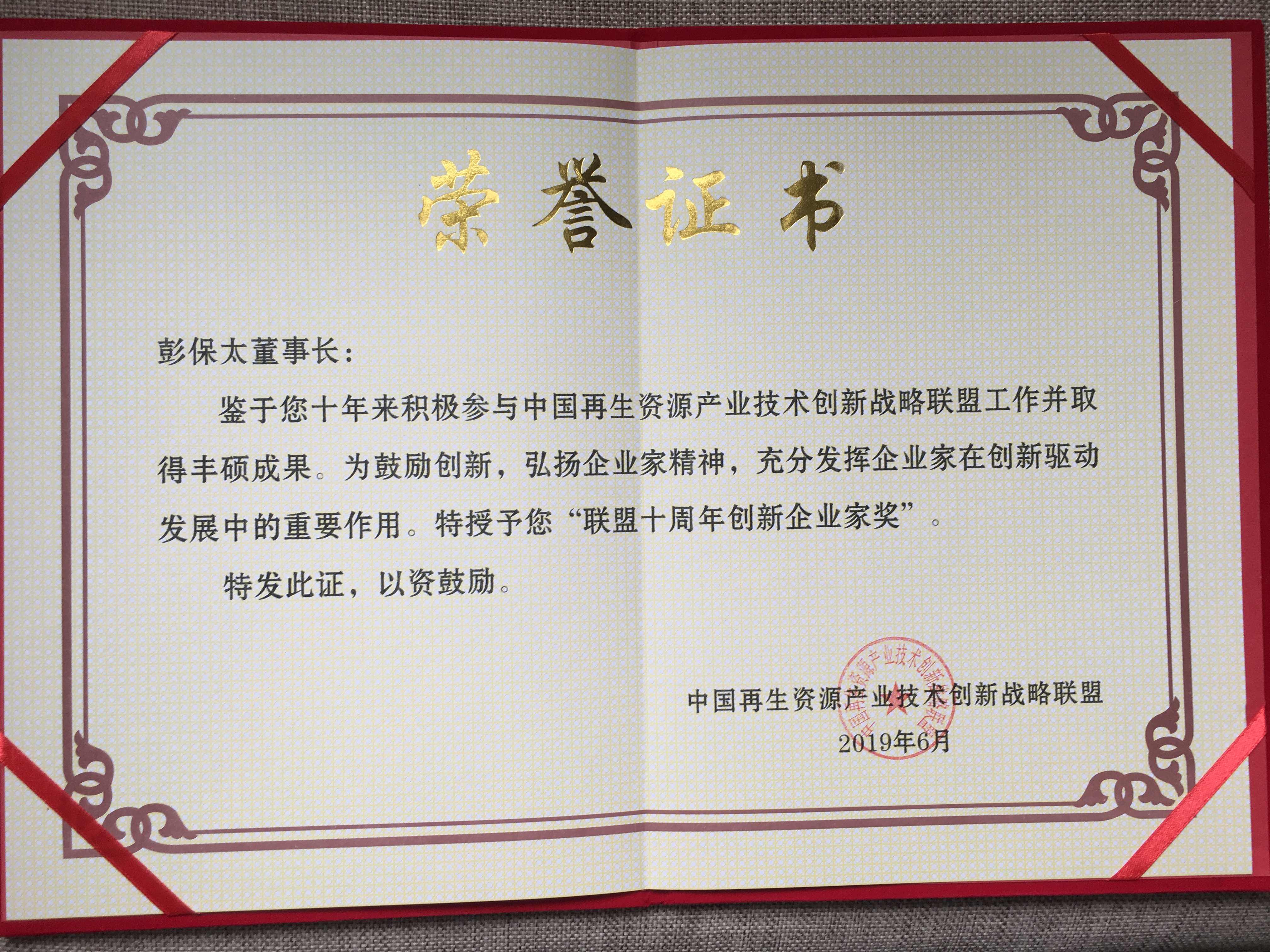 The Strategic Alliance for TechnicalInnovation of the Renewable Resources Industry of China held a high-qualitydevelopment summit on the innovation of the renewable resources industry in theBeijing Railway Building on June 16, and celebrate the tenth anniversary of theestablishment of the Alliance in the same period.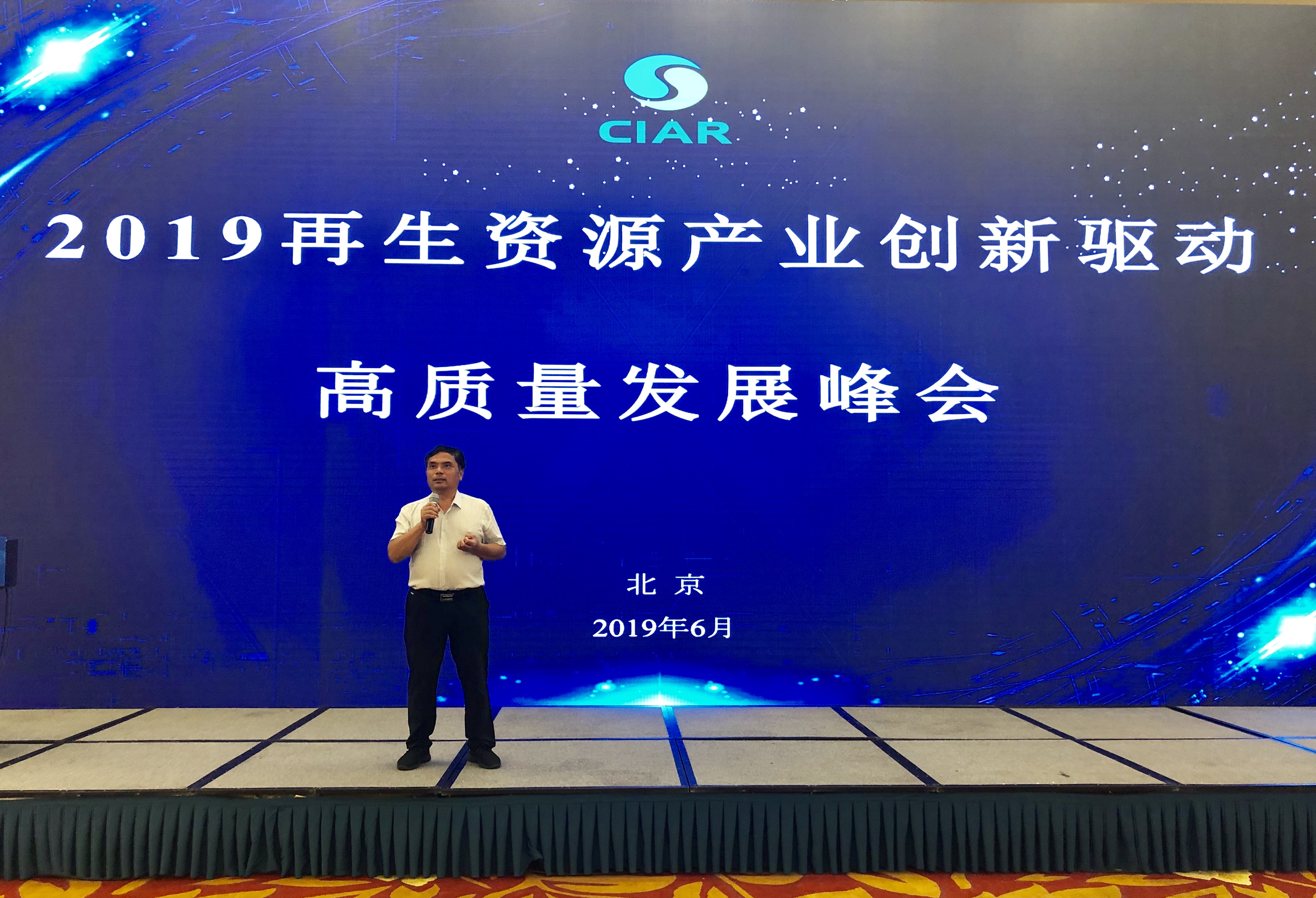 The meeting invited Peng Baotai, the chairman of the Jiangxi BaotaiNonferrous Metals Group Co., Ltd. to make a special report on StrengtheningScientific and technological Innovation and promoting the Development of thewhole Industrial chain of Enterprises. Peng Baotai, chairman of the JiangxiProvincial Federation of Industry and Commerce, is the 11th standing Committeemember of the Jiangxi Federation of Industry and Commerce, vice chairman of theYingtan City Federation of Industry and Commerce, deputy to the Yingtan Citypeople's Congress, the first supervisor of the Yingtan people's Procuratorate,and the judicial supervisor of the Yingtan City people's Court. He has won manyhonors, such as "Ten Entrepreneurship Pioneers in Jiangxi Province","excellent Entrepreneurship entrepreneurs in Jiangxi Province","Jiangxi Province helps the disabled Advanced individuals", "50excellent Jiangxi businessmen in the 40 years of Reform and opening up inJiangxi Province", "the most Beautiful figures in China's RenewableNonferrous Metals Industry", "celebrating the 60th Anniversary of thefounding of New China, 60 Outstanding Gansu Merchants'". He is engaged in therecycling of renewable resources and has made outstanding contributions to theconservation of resources and the protection of the environment.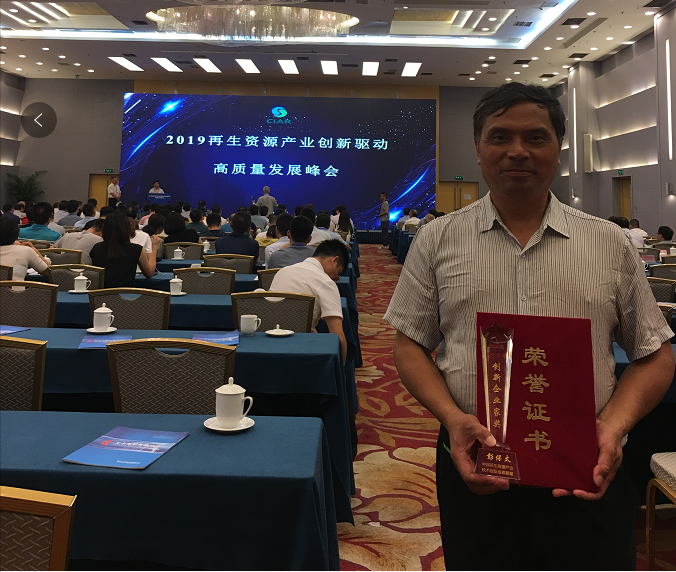 In the report, Chairman PengBaotai focused on the exchange of``knowledge innovation, technology innovationand green innovation''.The report points out that innovation is the firstdriving force to lead the development of enterprises and the strategic supportfor building a modern economic system.Jiangxi Baotai Group implements the developmentstrategy of scientific and technological innovation, vigorously carries forwardthe spirit of innovation, studies hard, advocates the development of innovativethinking, forms the value pursuit of all the employees of the group, andcreates a unique industrial chain.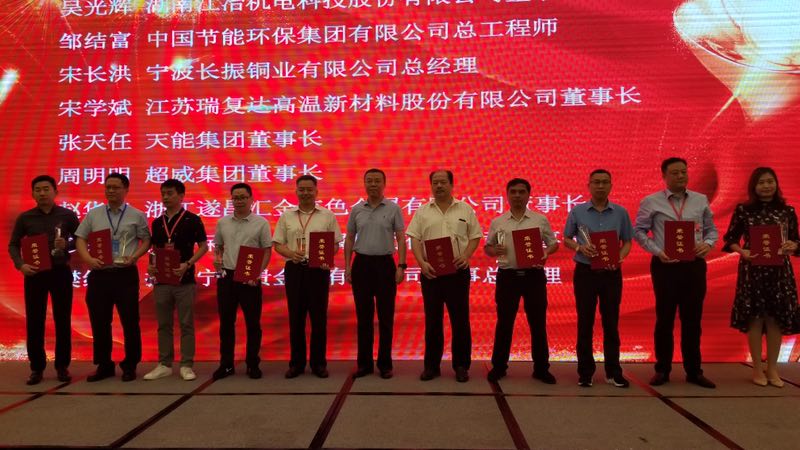 At the 2019 Summit on Innovation driven High quality Development ofRenewable Resources Industry, Peng Baotai, chairman of Jiangxi Baotai Group,was awarded the 10th Anniversary Innovation Entrepreneur Award of ChinaRenewable Resources Industry technological Innovation Strategic Alliance.In order toencourage innovation, carry forward entrepreneurship, give full play to theimportant role of entrepreneurs in innovation-driven development.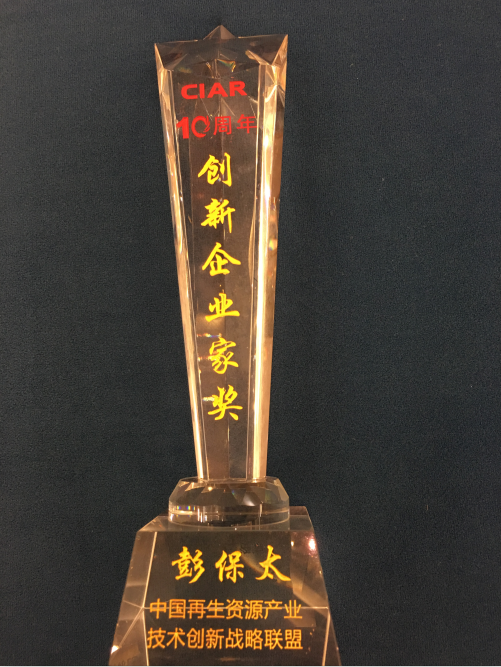 Chairman Peng Baotai often mentioned this passage of General SecretaryXi Jinping:"turning waste into treasure, recycling is a sunrise industry, garbageis a resource in the wrong place, and turning waste into magic is not onlyscience, but also art."In the days to come, Chairman Peng Baotai will continueto lead Jiangxi Baotai Nonferrous Metals Group Co., Ltd., in response to thenational policy, make every effort to mobilize the resources of all parties,take the road of sustainable development, jointly lift the red sun of circulareconomy, and start for a better future!
Keywords in this article:

Editor:
Copyright:http://www.baotaigroup.com.cn/Please indicate the source