Baotai Group successfully passed the cognizance of High-tech Enterprises
Time:2017/4/19 15:23:40 Source: View Rate:
Summary:Baotai Group successfully passed the cognizance of High-tech Enterprises
On February 24, 2017, Ganggao Enterprise recognized [2017] No. 2 "notice of the leading Group of Jiangxi Province High Enterprise Identification work on the publication of the list of High-tech Enterprises in Jiangxi Province in 2016", Baotai Group on the list, passes through the national high-tech enterprise identification. Certificate number: GR201636000574, is valid for 3 years (from November 15, 2016 to November 14, 2019).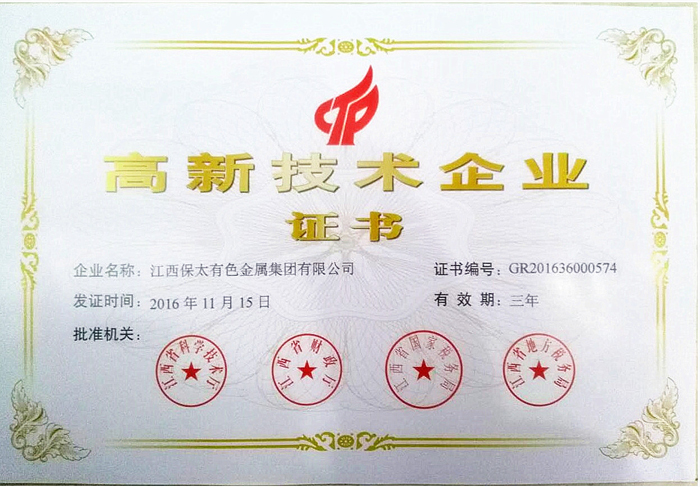 This identification, is the company's operating results, scientificand technological innovation ability and sustainable growth ability of fullrecognition. Baotai Group will receive a series of national policy support tobring new opportunities for the transformation and upgrading of the company,sustainable development and brand building.
Innovation is the fundamental driving force for the development ofenterprises. Baotai Group will continue to carry out management innovation andscientific and technological innovation by passed through the identification ofhigh-tech enterprises, increase the core competitiveness of the company andenhance the brand image of the company.
Keywords in this article:

Editor:
Copyright:http://www.baotaigroup.com.cn/Please indicate the source